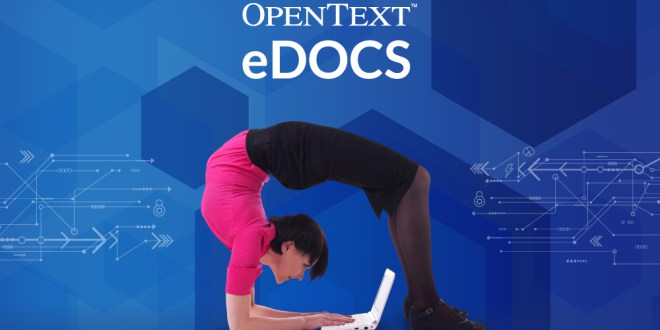 OpenText eDOCS DM 16.1 is here and it's shipping! OpenText is pleased to launch eDOCS 16.1 – overflowing with innovations for an increasingly secure, flexible work environment that 'works the way you do'.
The release reflects our continued pursuit of secure, easy ECM. Innovations provide greater protection against security threats and data breaches, while helping you meet the needs of your changing workforce and their desire for easier, faster access to information and more flexible ways of sharing and collaborating.
Flexible and Intuitive
eDOCS 16.1 includes a host of functionality for more a more flexible and intuitive work environment – such as FlexFolders to view content based on preferences and re-inherit security and metadata when moving documents between folders, Desktop Sync and Save to synchronize content between a DM folder or workspace and your local drive, targeted records search to constrain a search within a specific file part for faster results, and responsive webtop design to optimize the user experience across devices.
Increased Security and Collaboration
eDOCS 16.1 also introduces new layers of security and easy ways of adding it, including single-click document security and metadata "look up" security (native ethical walls).
For improved sharing and collaboration, Shared Workspaces let you create, secure, and share a workspace with others in eDOCS DM, and integration with OpenText™ Core provides easy, secure content sharing with external parties via the cloud.
Streamlined Administration
Ease of administration is critical for organizations looking to do more with less. With 16.1 we've incorporated library maintenance, FlexFolder administration, and management of client settings into the DM Management Studio. This provides streamlined administration of on-premises or private cloud deployments within a single application.
To read the full article, click here.